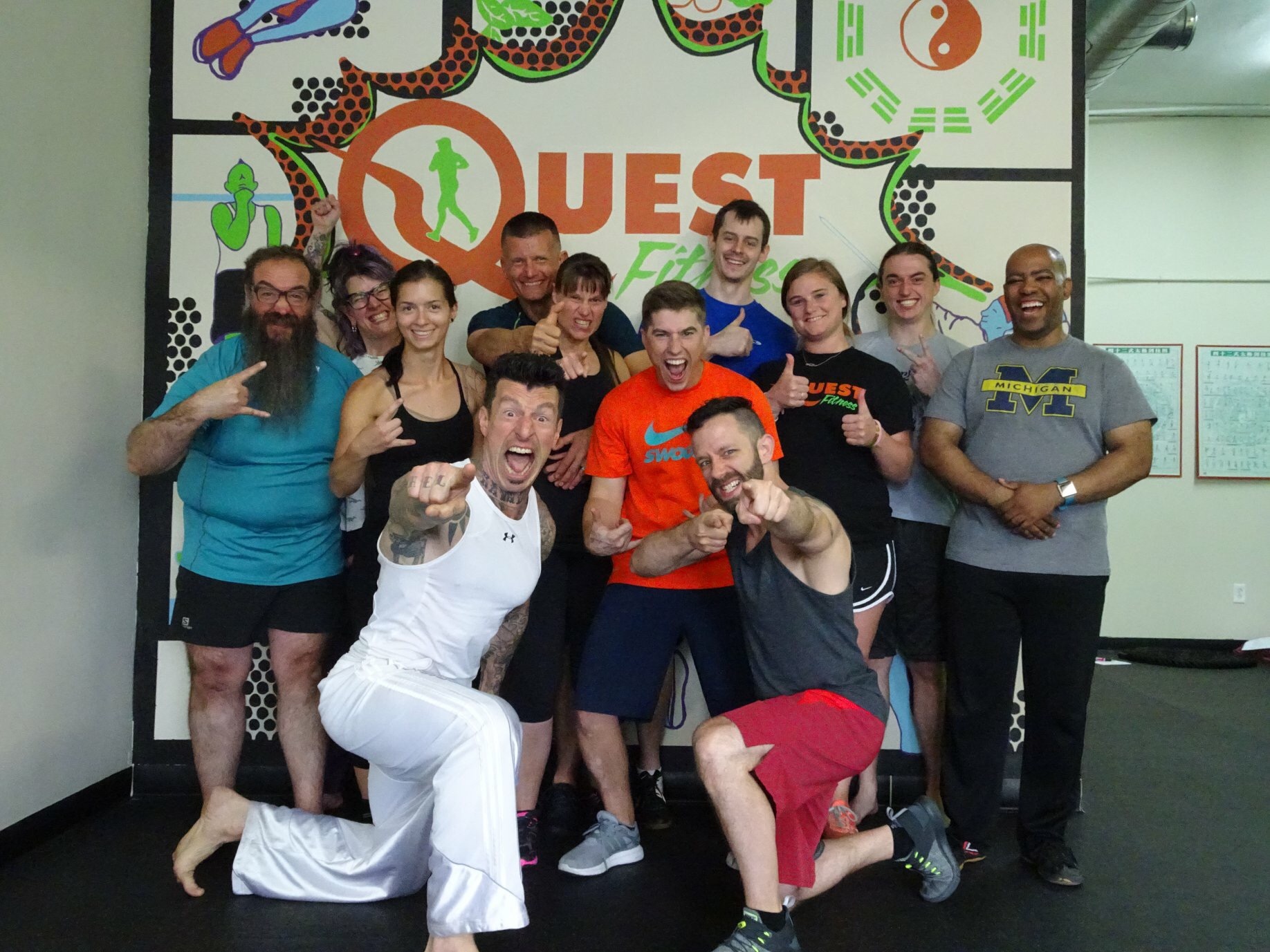 04 Apr

Danny Kavadlo Calisthenics Workshop 2019

QUEST FITNESS IS WELCOMING DANNY KAVADLO BACK TO GRAND RAPIDS OCTOBER, 5TH 2019 FOR A ONE DAY SEMINAR. THE DOORS WILL OPEN AT 8 A.M. AND THE CLASS WILL START AT 8:30 AND RUN UNTIL 4:30. ADMISSION TO THIS EVENT IS ONLY $150! REGISTER HERE.
Danny Kavadlo is one of the world's leading authorities on calisthenics and personal training. Mr. Kavadlo has authored several best selling books, including #1 Amazon best-sellers GET STRONG and STRENGTH RULES, and has been translated into a dozen different languages. Kavadlo has appeared in numerous publications including the New York Times, Men's Health and the Huffington Post, and is a regular contributor to bodybuilding.com and TRAIN magazine. When not training one-on-one in his hometown New York City, Danny travels the world as a Master Trainer for Dragon Door's acclaimed Progressive Calisthenics Certification (PCC). He keeps the dream alive.

Here is a Workshop Description:
Confuscious has been credited as saying: "Tell me and I'll forget, Show me and I may remember, Involve me and I'll understand."
The Danny Kavadlo Calisthenics Experience embodies this principle of "involvement" in a one day interactive exercise workshop. We will be covering all the bodyweight basics like squats, push-ups and pull-ups, as well as the "money" moves like the muscle-up, pistol squat and even human flag! Plus programming, strength training principles and much more! All fitness levels, from the beginner to the most advanced are welcome!
More info:
As for the workshop itself, I intend to keep it a similar flow to last year, but also explore some aspects we did not touch on (plyometrics for example)
Have questions? Contact us.