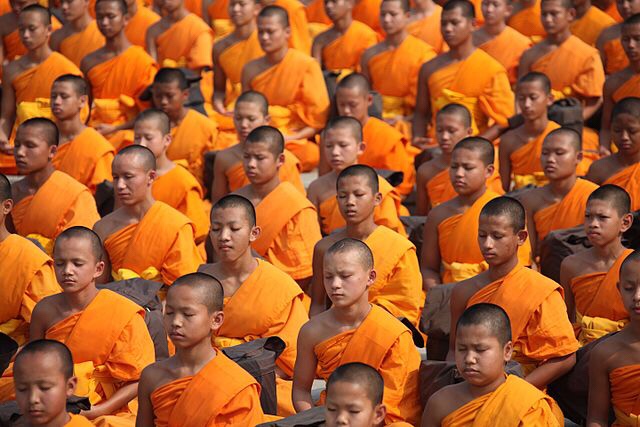 04 Apr

Reaching For Your Health And Wellness

CHANGE THE BEHAVIOR: WHEN YOU START TO CONSIDER BEHAVIORS THAT AID IN YOUR WELLNESS, SUCH AS BEING PHYSICALLY ACTIVE AND CHOOSING A HEALTHY DIET, YOU MAY START COMPARING THAT WITH YOUR CURRENT BEHAVIORS. LIKE MANY PEOPLE, THE ODDS ARE YOU ARE LIKELY HAVE SOME HABITS THAT ARE HEALTHY AND SOME HABITS THAT MAY PLACE YOUR HEALTH AT RISK. AN EXAMPLE WOULD BE LIVING A FIT AND ACTIVE LIFESTYLE BUT SKIPPING MEALS THROUGHOUT THE DAY. IT COULD EVEN BE FOCUSING ON YOUR DIET BUT NOT WEARING YOUR SEAT BELT WHEN YOU'RE IN THE CAR. TO IMPROVE YOUR OVERALL WELLNESS, YOU WILL NEED TO CULTIVATE YOUR HEALTHY HABITS AND WORK ON OVERCOMING YOUR UNHEALTHY HABITS. I'M SURE MANY OF YOU ALREADY KNOW THAT CHANGING AND UNHEALTHY HABIT CAN BE MUCH HARDER THAN IT SEEMS. WHEN YOU MAKE THE DECISION TO TAKE ON A LIFESTYLE CHANGE, IT MAY SEEM TOO HARD, AT FIRST. WHEN YOU MAKE PROGRESS, YOUR CONFIDENCE WILL GROW IN YOUR ABILITY TO MAKE THESE HEALTHY LIFE CHANGES. AS THESE HEALTHY CHANGES OCCUR, YOU WILL NOTICE THAT YOU WILL HAVE MORE ENERGY, GREATER VITALITY AND A MUCH GREATER QUALITY OF LIFE THAN BEFORE. YOU MAY EVEN SEEN A CURIOSITY OF HOW FAR YOU CAN GO (I KNOW THAT HAPPENED TO ME). BEFORE YOU GET SERIOUS ABOUT MAKING YOUR HEALTHY CHANGE, YOU HAVE TO KNOW WHAT BEHAVIORS ARE PROBLEMATIC FIRST. TO MAKE THESE POSITIVE HEALTH CHANGES YOU ALSO NEED INFORMATION ABOUT THE RELEVANT TOPICS AND ISSUES, INCLUDING WHAT RESOURCES ARE AVAILABLE FOR YOU TO HELP YOU MAKE YOUR CHANGE. TAKE A MOMENT FOR YOURSELF AND ASK QUESTIONS SUCH AS "HOW ARE MY CURRENT LIFESTYLE CHOICES AFFECTING MY HEALTH TODAY" AND "HOW WILL IT BE AFFECTED IN THE FUTURE?" THINK ABOUT YOUR CURRENT HABITS AND WHICH ONES ENHANCE YOUR LIFE AND WHICH ONES DO NOT. WHEN YOU'RE READY TO BEGIN YOUR QUEST TOWARDS YOUR WELLNESS, START WITH THE SELF-ASSESSMENT, TALK WITH YOUR FRIENDS AND FAMILY MEMBERS ABOUT WHAT THEY NOTICED IN YOUR LIFESTYLE. CHALLENGE ANY UNREALISTIC OPTIMISTIC IDEAS YOU MAY HOLD SUCH AS, "I DON'T NEED TO WORRY ABOUT QUITTING SMOKING UNTIL I'M OVER 40" OR EVEN "BEING OVERWEIGHT WON'T PUT ME AT RISK FOR DIABETES." HEALTH RISKS ARE OUT THERE AND ARE SIGNIFICANT AT ALL AGES, AND BUILDING IS HEALTHY HABITS ARE IMPORTANT THROUGHOUT YOUR ENTIRE LIFE. I TELL MANY PEOPLE I WORK WITH THAT WHEN YOU START YOUR FITNESS JOURNEY IT'S BEST TO START SMALL, BY CHOOSING ONE BEHAVIOR TO CHANGE AT A TIME AND WORKING ON IT UNTIL YOU SUCCEED. YOUR CHANCES OF BEING SUCCESSFUL WILL BE FAR GREATER WITH A SIMPLE GOLD TO START AND THIS CAN BE AS SIMPLE AS RESISTING THE URGE TO SNACK ALL DAY OR EVEN ADDING IN A LITTLE EXTRA EXERCISE. AS YOU MOVE ALONG IN YOUR HEALTHY CHANGES YOU CAN START MAKING YOUR NEXT GOAL A LITTLE BIT MORE SIGNIFICANT AND BUILD OFF OF YOUR PRIOR SUCCESS.
GATHERING YOUR MATERIAL: IT'S IMPORTANT WHEN YOU'RE LOOKING FOR HEALTH AND FITNESS SOURCES THAT YOU DO A LITTLE BIT OF RESEARCH. FIRST OFF, MAKE SURE YOUR SOURCE IS CREDIBLE, FIND OUT WHERE THEY GATHER THEIR INFORMATION AND HAVE A FEW OTHER PROFESSIONALS ARE AGREEING WITH THE FINDINGS. IF YOU'RE READING UP ON STUDIES LOOK TO SEE IF THERE WAS A LARGE NUMBER OF PEOPLE STUDY AND WHO WAS DOING THE STUDY. DON'T JUST LOOK AT A SINGLE PERSON'S FINDINGS BECAUSE WHAT WORKS FOR ONE PERSON MAY NOT WORK FOR ANOTHER. WHEN YOU'RE LOOKING THROUGH DIFFERENT WEBSITES FOR INFORMATION CHECK IN SEE HOW FREQUENTLY THEY POST AS WELL AS THE CURRENT DATE OF THE INFORMATION. INFORMATION IN THE HEALTH AND FITNESS WORLD CHANGE RAPIDLY SO IT IS IMPORTANT THAT THAT INFORMATION IS UP-TO-DATE. MANY THINGS YOU FIND OUT THERE ON THE INTERNET OR TV OR SHORT-TERM SOLUTIONS TO LONG-TERM PROBLEMS. SO WHEN YOU'RE GATHERING YOUR OWN INFORMATION MAKE SURE IT IS UP-TO-DATE AND FITS YOUR NEEDS AND GOALS. IT'S OK TO BE SKEPTICAL, BECAUSE ODDS ARE IF SOMETHING SEEMS TOO GOOD TO BE TRUE THERE'S A CHANCE THAT IT IS.
VISUALIZE AND SELF TALK: WHEN YOU WANT TO BOOST YOUR CONFIDENCE AND SELF EFFICIENCY ONE OF THE BEST THINGS YOU CAN DO IS VISUALIZING YOURSELF SUCCESSFULLY ENGAGING IN A NEW AND HEALTHIER BEHAVIOR. TAKE A MOMENT AND IMAGINE YOURSELF HITTING THAT MORNING WORK OUT OR THAT LUNCHTIME RUN OR EVEN GIVING UP SMOKING. NOW, TAKE A MOMENT AND PICTURE YOURSELF ENJOYING ALL THE LIFESTYLE BENEFITS YOU WILL GAIN FROM THIS CHANGE NOW TAKE A MOMENT AND PICTURE YOURSELF ENJOYING ALL THE LIFESTYLE BENEFITS YOU WILL GAIN FROM THIS CHANGE. AS CRAZY AS IT MAY SOUND YOU CAN ALSO USE SELF TALK THAT LITTLE INTERNAL DIALOGUE TO INCREASE YOUR CONFIDENCE IN YOUR ABILITY TO CHANGE. THIS COULD COUNTER ANY SELF-DEFEATING PATTERNS OF THOUGHTS WITH MORE POSITIVE AND REALISTIC THOUGHTS.
SUPPORT AND ROLE MODELS: GETTING GOOD SOCIAL SUPPORT CAN MAKE A MAJOR DIFFERENCE IN KEEPING YOU MOTIVATED AND ALSO IN YOUR CHANCES OF SUCCESS. IT'S POSSIBLE THAT YOU MAY KNOW A FEW PEOPLE THAT HAVE REACHED SIMILAR GOALS THAT YOU'RE STRIVING FOR. ASKING THEM FOR HELP AND ADVICE IS NEVER A BAD WAY TO GO. THEY COULD POTENTIAL HE HAVE INFORMATION YOU MAY BE MISSING AN OFFER OF SUPPORT THAT YOU NEED TO PUSH THROUGH. ANOTHER GREAT IDEA TO HELP YOU REACH IS HEALTHIER GOALS IS TO FIND A FITNESS PARTNER WHO WANTS TO MAKE CHANGES SIMILAR TO YOURS. YOU CAN THEN TAKE AN ACTIVE ROLE IN EACH OTHERS' GOALS AND CREATE A SUPPORT SYSTEM. IT'S ALWAYS GREAT TO HAVE SOMEONE AROUND THAT CAN HELP KEEP YOU ACCOUNTABLE AND MOTIVATED TO FURTHER PURSUE YOUR GOALS. YOU MAY EVEN WANT TO CONSIDER LOOKING AT EXERCISE CLASSES, I FIND THESE CLASSES TO BE MOTIVATIONAL WITH ALL THE PEOPLE AROUND PUSHING EACH OTHER TO BETTER THEMSELVES.
SKILLS OF CHANGE: THE MOMENT YOU DECIDE YOU ARE COMMITTED TO MAKING A POSITIVE CHANGE IT'S TIME TO CREATE A PERSONAL PLAN. YOUR SUCCESS COULD BE PUT TOGETHER WITH A WELL-THOUGHT-OUT PLAN THAT SETS GOALS FOR SUCCESS AND PLANS FOR POTENTIAL PROBLEMS AND EVEN INCLUDES POSSIBLE REWARDS.
1) START A JOURNAL AND MONITOR YOUR BEHAVIOR AND GATHER DATA AND KEEP RECORDS OF YOUR TARGET BEHAVIOR. RECORD THIS INFORMATION FOR A FEW WEEKS. TAKE TIME TO WRITE DOWN EACH OCCURRENCE OF YOUR BEHAVIOR NOTING THE FOLLOWING: WHAT YOUR ACTIVITIES WERE, AS WELL AS WHEN AND WHERE IT HAPPENED AND WHAT YOU WERE DOING.
2) TAKE TIME AND LOOK OVER THE INFORMATION AND I DIDN'T FIGHT ANY POSSIBLE PATTERNS AFTER YOU HAVE ALL THE DATA ON THE BEHAVIOR, WHILE LOOKING THROUGH IT SEE IF YOU CAN FIND ANY PATTERNS. THIS COULD BE THINGS LIKE WHEN ARE YOU MOST LIKELY TO OVER EAT OR EVEN SKIP A MEAL? WHAT EVENTS TRIGGER THIS APPETITE? PERHAPS YOU EVEN OVER EAT WHEN YOU GO TO A PARTICULAR RESTAURANT. JUST MAKE SURE YOU NOTE ANY CONNECTIONS BETWEEN YOUR FEELINGS AND ANY EXTERNAL CUES INCLUDING TIME OF DAY SITUATION OR EVEN THE LOCATION.
3) BE "SMART" ABOUT SETTING YOUR GOALS. IF YOUR GOALS ARE TOO CHALLENGING YOU WILL MOST LIKELY HAVE TROUBLE MAKING STEADY PROGRESS AND WILL POSSIBLY EVEN GIVE UP ALTOGETHER. REMEMBER ALL OF THIS CAN TAKE TIME. SMART STANDS FOR SPECIFIC, MEASURABLE, ATTAINABLE, REALISTIC, AND TIME.
TIPS FOR YOUR HEALTHY FUTURE: THE PERSON MOST IN CHARGE OF YOUR HEALTH IS YOU. EVERY DAY WE MAKE DECISIONS THAT WILL HAVE AN IMPACT ON THE QUALITY OF OUR LIFE BOTH NOW AND IN THE FUTURE. BY MAKING THESE POSITIVE CHANGES, LARGE AND SMALL, YOU CAN ENSURE A LIFETIME OF WELLNESS. TAKE 15 MINUTES AND GO FOR A WALK OR HAVE A FRESH PIECE FRUIT INSTEAD OF THAT CANDY BAR. TAKE A FEW MOMENTS AND THINK ABOUT IT HEALTHY BEHAVIOR YOU WOULD LIKE TO ADD INTO YOUR LIFE. AND THEN ONCE YOU HAVE IT GO AFTER IT. YOUR HEALTHY LIFE WILL BE THE BEST INVESTMENT YOU CAN MAKE.
ARE YOU READY TO MAKE YOUR HEALTHY CHANGE? START HERE.